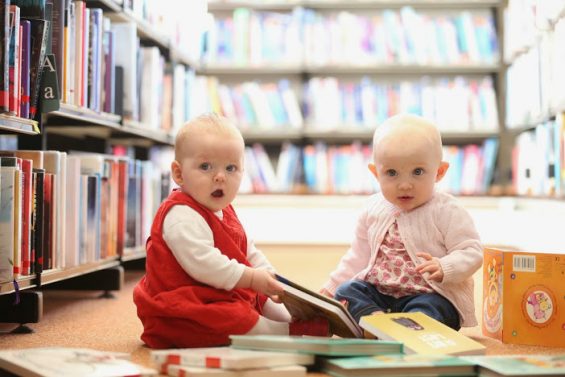 Storytime is in session every week on Tuesday or Thursday. We will NOT be taking a two week break between sessions, so come join the fun every week. We will meet in the Children's Program Room on the 3rd floor at 10 AM. Storytime will include stories, songs, finger plays, and a craft that is age appropriate. Parents are encouraged to participate. To make the classes more convenient, we have opened the classes to children 0 to 5 so parents may bring siblings together.
No registration is required. Space is limited to 20 children with a parent or caregiver and on a first come-first served basis. We are open to the general public. Our Storytime is not open to daycare facilities or home daycare providers.
Face masks are optional and social distancing is recommended. Tables and chairs are set up to facilitate social distancing and family activity.
Siblings or a visiting guest are welcome to attend Storytime with the registered child and adult, as long as space is available and behavior is appropriate. We ask that cell phones be turned off so your child's activity is not interrupted. If Storytime is cancelled for any reason including holidays or inclement weather, no make-up classes are scheduled.