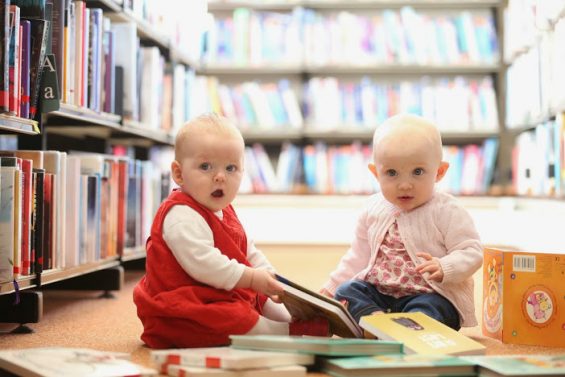 Each session of Storytime will run for 6 weeks, with a 2 week break in between. Storytime will include stories, songs, finger plays, and a craft that is age appropriate. Parents are encouraged to participate. Baby & Me classes feature music and very simple crafts or coloring activity.
No registration is required. Space is limited to 20 children with a parent or caregiver and on a first come-first served basis. We are open to the general public. Our Storytime is not open to daycare facilities or home daycare providers.
Parents or care givers are included in the Baby & Me, 0 to 2 program, 2,3's, 4's and 5 year-old children must be accompanied by an adult. Parent or care giver must remain in the Children's department and be available to assist your child during the craft portion of the program.
Siblings or a visiting guest are welcome to attend Storytime with the registered child and adult, as long as space is available and behavior is appropriate. We ask that cell phones be turned off so your child's activity is not interrupted. If Storytime is cancelled for any reason including holidays or inclement weather, no make-up classes are scheduled.