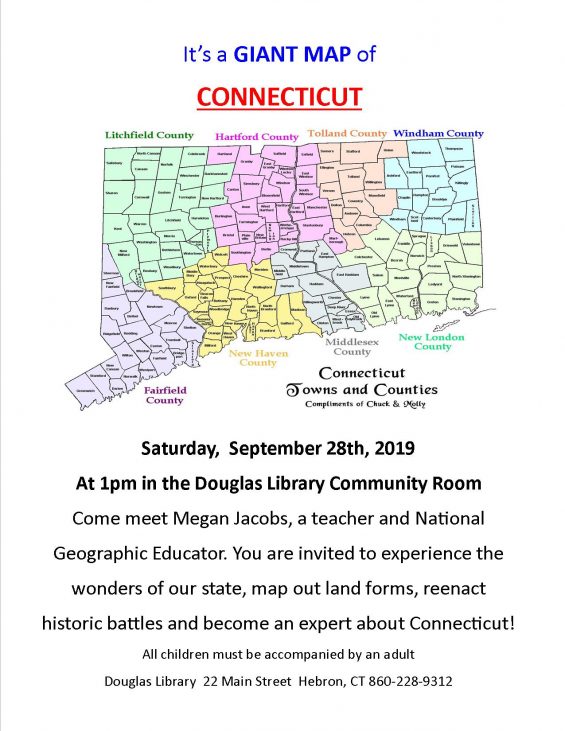 Storytime Programs
Adventure begins with the turn of a page!
Storytime sessions run from September to June in six-week block sessions.There is no registration but size is limited to 20 children with a parent or caregiver per class. Calendars for Storytime classes are available at the desk in the Children's department. For more information please call the library at 860-228-9312 ext 324 (Children's Department)
Tuesday, 10am: "Toddlers" 2 to 3 years
Thursday, 10am: "Baby and Me" 0 to 2 years
Come join the fun!
Children's News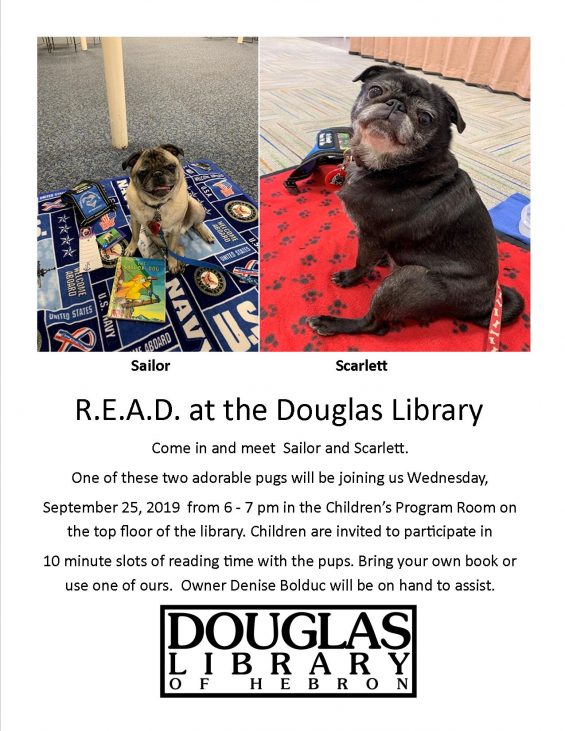 R.E.A.D. Dogs at the Douglas Library Sept. 25 6-7 pm in the Children's Dept.